Ovens, Hobs and Hoods
Looking after my oven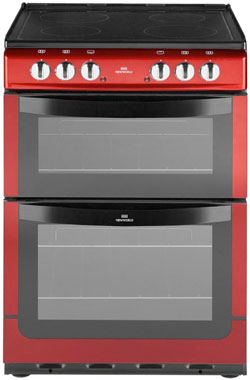 Because ovens are robust, it is seen as best practice to fix any problems you may have using an approved gas or electrical engineer rather than trading in and starting again. The only real change to the rule would be if it was a very old oven where parts may be irreplaceable or expensively hard to find.
Servicing your oven and keeping it clean will ensure the appliance works to the best of its ability. If it isn't, then it is generally fixable and these are some of the problems you may face:
Heating issues, which would usually mean a new element is required, or perhaps the door isn't closing properly, which could mean hinges, seals and the like. The Fan may have stopped working, allowing the heat to be distributed correctly, this can be replaced and have your oven working as good as new. We have fully qualified service engineers on hand to service and repair your oven on 01267 756 276.
It is best to view the manufacturers guidelines, but there are various ways to keep your oven clean and healthy.
A little note about hobs
Hobs come in various guises these days, with gas and electric now more commonly with induction too. With the introduction of induction hobs, it is worth noting that you must use the correct pots and pans in order for it to function correctly – made from steel or iron. These can be found with the induction symbol displayed (usually on the bottom). The use of ceramic, aluminium and glass are no good for these type of hobs. Be sure to check the size too, in your manufacturers handbook, as the idea here is to heat the pan, the hob itself will ot be hot, so choosing the right size is essential. It is also worth noting that they're not dented too.
Cleaning your Oven, Hob and Hood
Self-cleaning ovens are more advanced these days, with grease and grime burnt off at temperatures up to 500ºC. These are Pyrolytic lined ovens. Others come in the form of Catalytic ovens walls, where temperatures reach 275ºC to burn off the waste. Adding water and washing liquid is another in the form of a steam cleaning function which allows you to wipe off the grease and grime as it's cooled.
With all of these cleaning functions, you'll note from the manufacturers guidelines that the doors and shelves of the oven are cleaned as per your usual clean with good old 'elbow grease' a damp cloth, possible a stainless steel cloth and cleaner.
As with most appliances we say not to use abrasive cleaning products, scrubbing pads, wires wool and the like as they will damage your oven. A hob should easily be cleaned in the usual manner, and as induction hobs are not actually hot, when it comes to spillages, these should wipe clean off.
Cleaning your hood, is something that needs to be looked at regularly too.